Please join us for the announcement of the
Duke Climate Commitment
Research photo courtesy of Dave Johnston
Duke is uniting the university's education, research, operations and public service missions to engage our entire community in the relentless pursuit of climate change solutions.
Hear more from members of the Duke community already engaged in this important work and find out how you can get involved.

Thursday, September 29
4:00 pm – 5:30 pm
Page Auditorium, 402 Chapel Drive
Please note, this event is ticketed.
Tickets are available for free through Duke Box Office and must be reserved by noon on Thursday, September 29.
Duke students, faculty, staff and community members, please reserve your tickets above.
Duke alumni, please register for this event as part of your Homecoming registration.
Presidential Remarks
Duke's Shared Climate Vision
Vincent E. Price, Ph.D.
President, Duke University
Panel Discussion
Duke Graduates Making a Difference
Brian Murray, Ph.D. '92
Interim Director, Nicholas Institute for Energy, Environment & Sustainability
 Ben Abram '07
Co-founder, Modern Energy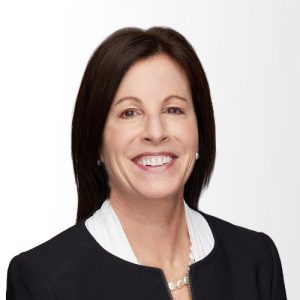 Alison Taylor '84
Chief Sustainability Officer, Archer Daniels Midland
Claire Wang '19
International Climate Policy Expert
Panel Discussion
Next Generation Climate Leaders
Toddi Steelman, Ph.D. '96
Stanback Dean, Nicholas School of the Environment (NSOE)
Benjamin "Benji" Backer
Founder & President, American Conservation Coalition
Cameron Oglesby '21
Environmental Justice Storyteller, Journalist and Activist
Public Voices Climate Crisis Fellow
Memorial Foundation Social Justice Fellow
Master of Public Policy student, Sanford School of Public Policy
Marinel Sumook Ubaldo
Climate Justice Activist
International Youth Engagements Advisor, Living Laudato Si' Philippines
Master of Environmental Management student, NSOE
Presentation
Building Climate and Sustainability Fluency Across Campus
Norman Wirzba, Ph.D.
Gilbert T. Rowe Distinguished Professor of Christian Theology, Duke Divinity School
Judy Woodruff '68, Hon. '98
Duke Trustee Emerita
Anchor & Managing Editor, PBS NewsHour
Carmichael Roberts, Jr. '90, Ph.D. '95
Vice Chair, Duke University Board of Trustees
Business Lead, Investment Committee,
Breakthrough Energy Ventures
Founder & Managing Partner, Material Impact
Learn more about climate change and get connected with what's happening in the Duke community.
Live Recording of Student Climate Podcasts
Operation Climate interviews
Claire Wang '19
International Climate Policy Expert
Energy Terminal interviews
Haroon Inam '84 and '86
Chief Technology Officer, SmartWires
Join us for live recordings of two Duke student-run podcasts: Energy Terminal and Operation Climate. Student hosts will interview a Duke alum working on climate issues.
The Roots, Experience and Future of Climate Justice
Gabriela Nagle Alverio
JD/PhD Candidate at Duke

William Barber III
Director of Climate and Environmental Justice, The Climate Reality Project
Founder of the Rural Beacon Initiative
Jennifer Hadden
Associate Professor in the Department of Government & Politics, University of Maryland
Yumna Kamel
Co-founder of Earth Refuge
Join us for a discussion about the roots of the climate justice movement and reflections on how to create an equitable and actionable vision of climate justice.
Climate Connections:
Networking Reception for Duke Students and Alumni
Please join for a reception that includes structured networking for Duke students and alumni interested in climate issues.
Duke Climate Commitment
Areas of Focus
Duke will leverage its expertise in new energy materials, development, grid integration, environmental impacts of new and legacy energy sources and energy economics; its energy-focused center and units; and its location to become a changemaker in the field of energy transformation. As a global thought leader and a collaborative partner with high-tech industries and policy makers engaged in energy innovation, Duke has the unique opportunity to advance clean technology development, building diverse capabilities in energy efficiency, decarbonized electric power and electrification of energy end uses to reduce emissions and mitigate climate risk.
Climate and Community Resilience
The university will expand its work in building resilience in the natural and human environments, founded on decades of research at the Duke Forest, Duke Marine Lab, Duke Wetlands Center, Duke Lemur Center and Duke Campus Farm. Areas of particular emphasis include coastal habitats and communities, water resources and livelihoods as well as climate adaptation, employing both engineered and nature-based solutions. Partnerships with the Duke Office of Durham and Community Affairs will continue to provide opportunities for dynamic, collaborative work to support community resilience in the Durham area.
Environmental and Climate Justice
Duke's environmental and climate justice work will emphasize the need to understand and address the more equitable distribution of mitigation and adaptation opportunities and burdens in the university's climate efforts. Drawing from the region's deep history in the environmental justice movement, the Commitment will build on existing environmental justice partnerships from across and beyond the university, with the goal of becoming a recognized leader in environmental and climate justice research, teaching and action.
Data-Driven Climate Solutions
Duke's robust expertise in data science, mathematics, statistics, artificial intelligence and machine learning will enable the development of data-driven climate solutions. Climate change solutions necessitate effective, accurate and ethical translation of large datasets across a range of topics and disciplines to respond nimbly to the challenges of the moment. During Summer 2022, the Commitment launched two signature data-centric programs: Data-Driven Climate Expeditions, aimed at building climate research collaborations across the university, and Climate+, aimed at teaching Duke students how to solve complex climate problems through data science methods and interdisciplinary thinking.